News and Events
The winner of
2010-10-15 00:00:00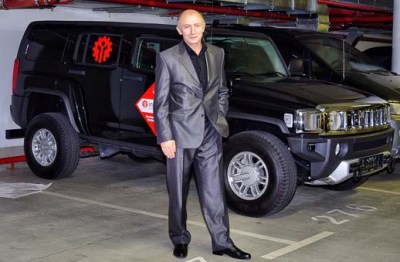 InstaForex international online broker is happy to inform all its clients that September 19, 2010, at the ShowFx World exhibition it solemnly presented a new Hummer H3 to the winner of the annual campaign "Hummer to a Jammy Fellow".
Both InstaForex Company and its numerous clients have been looking forward for this landmark event. The Hummer H3 is the first of the three raffled automobiles to be won. At present, there are two more campaigns! being held; their winners will have the keys of new sport cars from a famous British producer - Lotus Evora and Lotus Elise.
The keys of the new Hummer H3 were handed in to the lucky winner of this fabulous campaign - Ruslan Makchauri from Saint-Petersburg. The winner was determined as early as in June. InstaForex Company intentionally related the award ceremony to its participation in the ShowFx World exhibition in Moscow in order to draw to this remarkable event the attention of both visitors of its stand and other guests of the exhibition. Ruslan Makchauri had USD 1000 credited to his account as a reward for his understanding and patience.
The lucky winner of the "Hummer to a Jammy Fellow" campaign shared his emotions and impressions with an Insta TV correspondent. You are welcome to watch the video report of the Hummer H3 award ceremony and to read the interview with its lucky winner.