News and Events
Faster, Higher, Stronger - Together!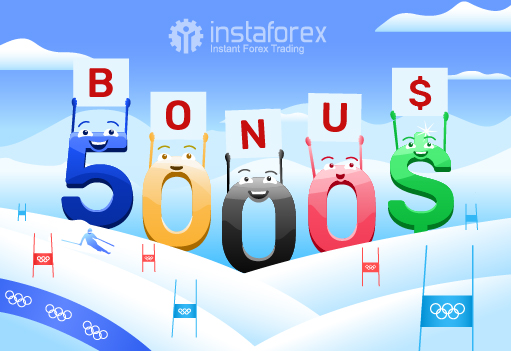 Did you know that the famous Olympic motto had been updated in 2021? Ahead of the Tokyo 2020 Olympics, the change added the word "together" after a dash to "Faster, Higher, Stronger". This word symbolizes team spirit as well as world unity during such difficult times as the coronavirus pandemic.
InstaForex also supports its clients and stresses the importance of solidarity. Currently, athletes from different countries are competing for medals at the 2022 Winter Olympic Games in Beijing. In the meantime, we are offering you a chance to get a prize in the Chancy Deposit campaign!
To take part in it, top up your account with $3,000! Grab a chance to get another $5,000!
Fortune favors the bold, so go ahead!